Hot off the Presses a Recall has Been Started against Assembly Member Jesse Sumner
Hot off the Presses:
Recall Jesse Sumner sponsors want honest and accurate representation at every level of government.  Jesse Sumner's blind ambition is demonstrating that he cannot provide either honest or accurate representation while serving in his current role as Mat-Su Borough Assembly Member.
For those who are supporting his campaign to Borough Assembly,  as well as those who are supporting  his campaign to State House, it's unfortunate that Sumner's deceitfulness was as obvious as it is, especially now that he is on the campaign trail. 
It is here on the campaign trail that Sumner's deceitfulness has become readily apparent to those paying attention, as he has repeatedly failed to provide honest representation of himself and his political opponent(s).
Sumner's campaign advertisements claim that:
–  He – alone – is responsible for lowering property tax mil rates.
–  He – alone – defends 2nd Amendment rights.
–  He – alone – has held off tax increases in the borough.
However, Sumner has refused to disclose the details about his criminal record:
When I interviewed Sumner, he Admitted to a DUI and speeding tickets, but refused to disclose that:
–  He did not pay that fine and the Alaska Courts show he was sent collections for more than half of what he owes.
–  He didn't disclose his 2014 public drunkenness misdemeanor
–  He didn't disclose the warrant for his arrest in California – again, for refusing to pay fines
In his campaign against David Eastman, is when his true colors began to show as he has publicly accused Eastman of:

–  Stealing money from Alaskans during the July 2019 Wasilla Special Session, a charge that is very easy to substantiate, but as you'll see, Eastman did no such thing.
–  Defeating legislation that Sumner supports, a Heartbeat Bill, that Alaska Right to Life characterized as pro-choice legislation that Planned Parenthood uses to raise money and support for abortion.
Finally, the grounds for recall should be very clear:
Jesse Sumner has lost his way.  His ambition for power has driven him to lie in public about his own crimes while falsely accusing another of criminal activity.
The borough has received the Petition for Recall and is consulting with internal and external legal advisors to validate the basis for the recall and then they will issue petition books in the coming weeks.
Check back soon for updates on this exciting development!
Updated as of July 29, 2020:
(This Article has been updated to reflect new information that has come to our attention overnight.)
Jesse Sumner has publicly come out and apologized, so it appears, to his opponent in District 10, July 28, 2020 as of 11:11pm. (See Picture Below)  Please take note that he publicly named his opponent when he ran ads saying Rep. David Eastman took the most Per Diem out of any House Legislator during the Wasilla Special Session in 2019. (See Piture Below in Full Color).  What is missing from that apology is naming which District 10 Member he is referring to.  As of this morning, his ad is still up on Jesse Sumner's Facebook page from July 1, 2020 that makes those claims about Per Diem.  
Here is a link to that Ad:
https://www.facebook.com/sumnerforalaska/photos/a.121508119434734/154668376118708
Here is a link to his apology:
https://www.facebook.com/sumnerforalaska/posts/161695625415983
This begs to ask several questions that have yet to be answered:
-Why isn't Rep. David Eastman named in the apology, when he has been clearly named, in the ad run by Jesse Sumner?
-Was the ad paid for to be promoted on Facebook and other places?
-If so…  Does Jesse Sumner plan on publishing an apology that lists the candidate David Eastman by name and pay for the same style advertising for his apology?
-Why after publishing his apology last night is the ad still up on his Facebook page?  
It is important to point out.  The legislators that were in Wasilla Alaska at the Wasilla Middle School, where Governor Mike Dunleavy had Legally Mandated them to be to hold the Second Special Session beginning on July 8, 2019.  It was reported at the time, they were not collecting any Per Diem while there. Unlike those who were Illegally in Juneau during this same time period and were collecting Per Diem.
As more relevant information becomes available for this, we will be sure to update this Article.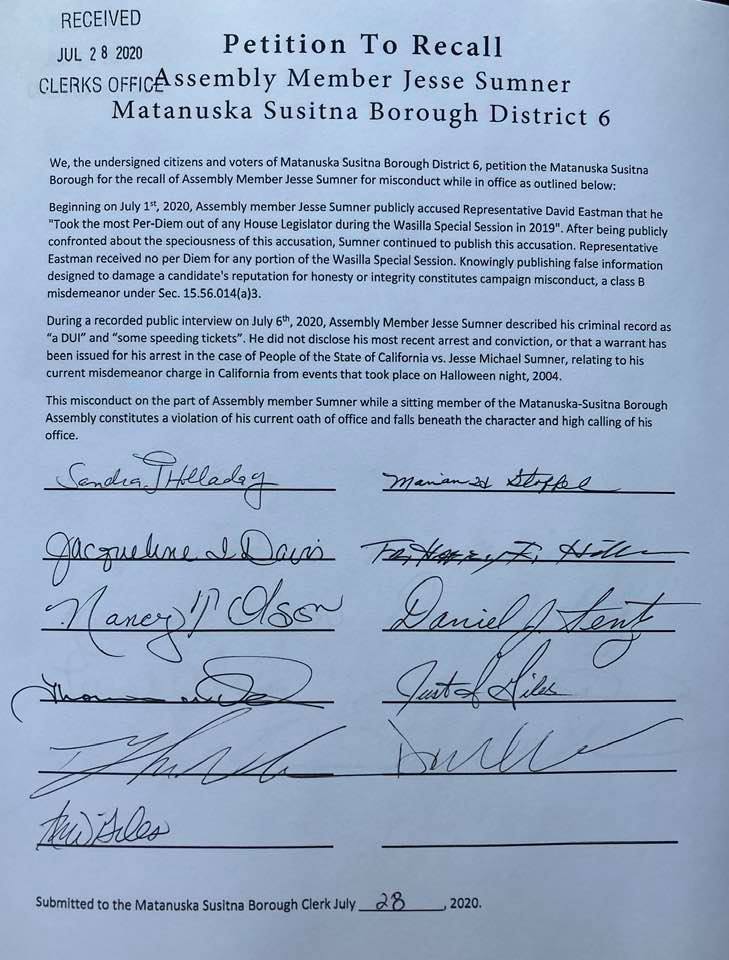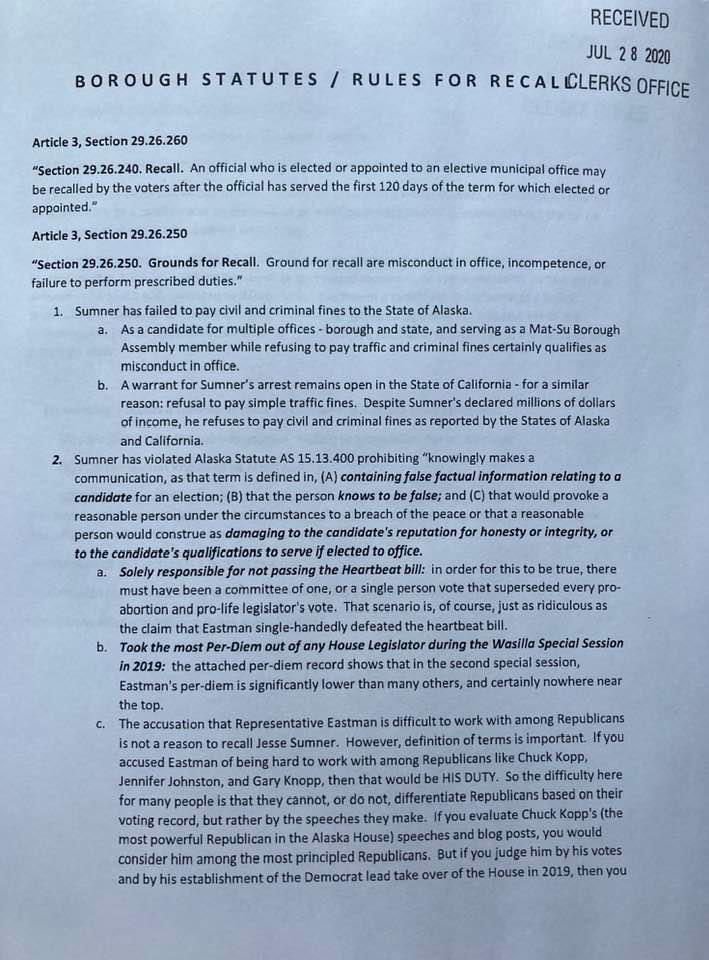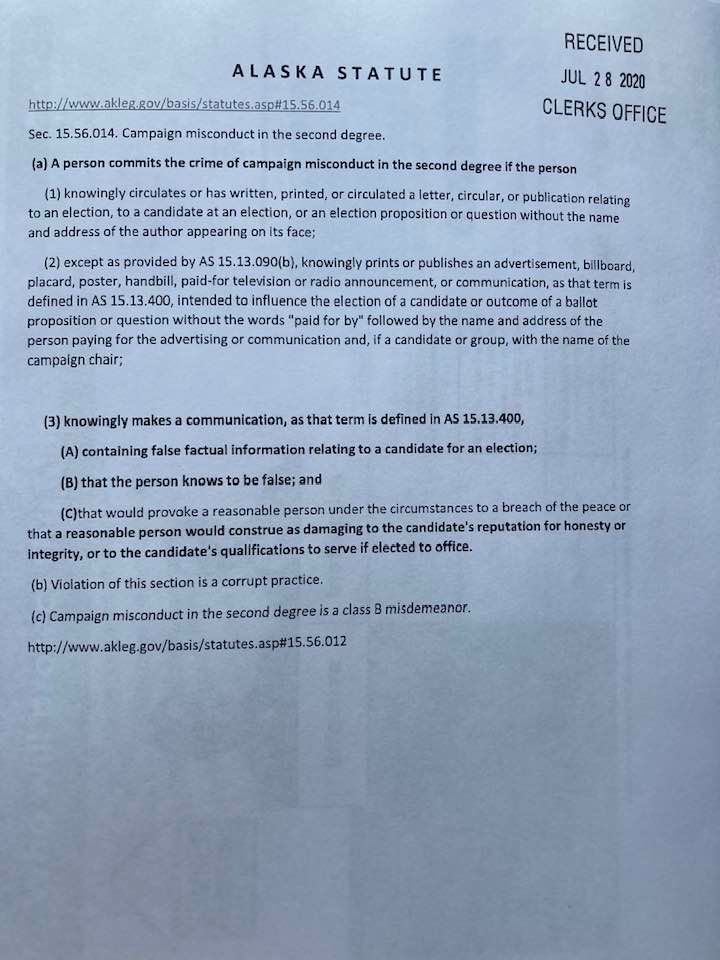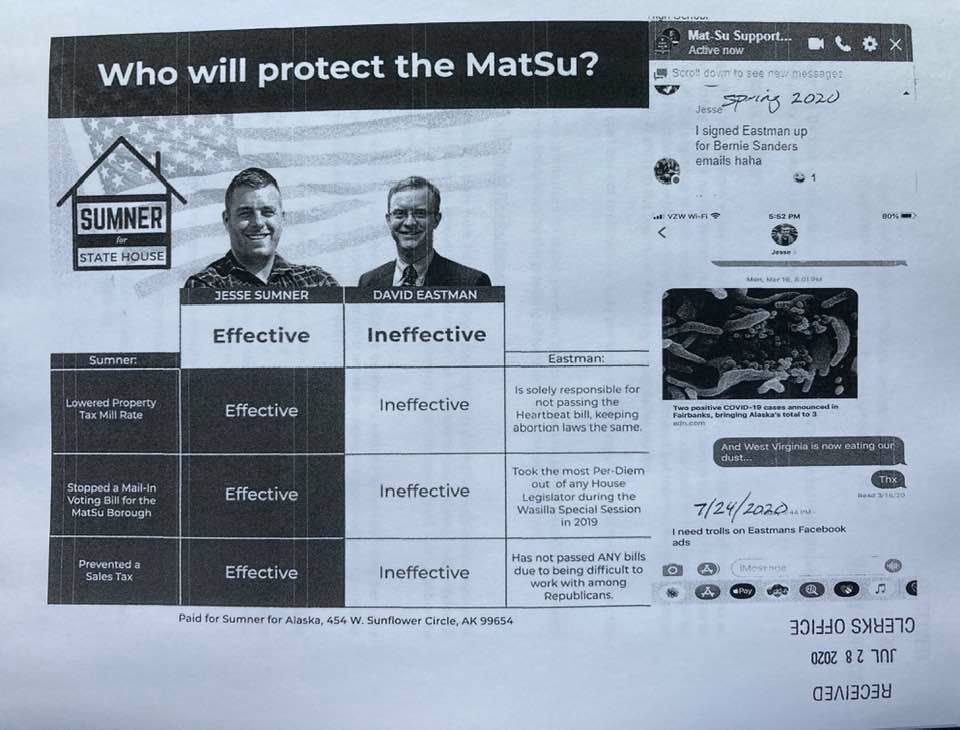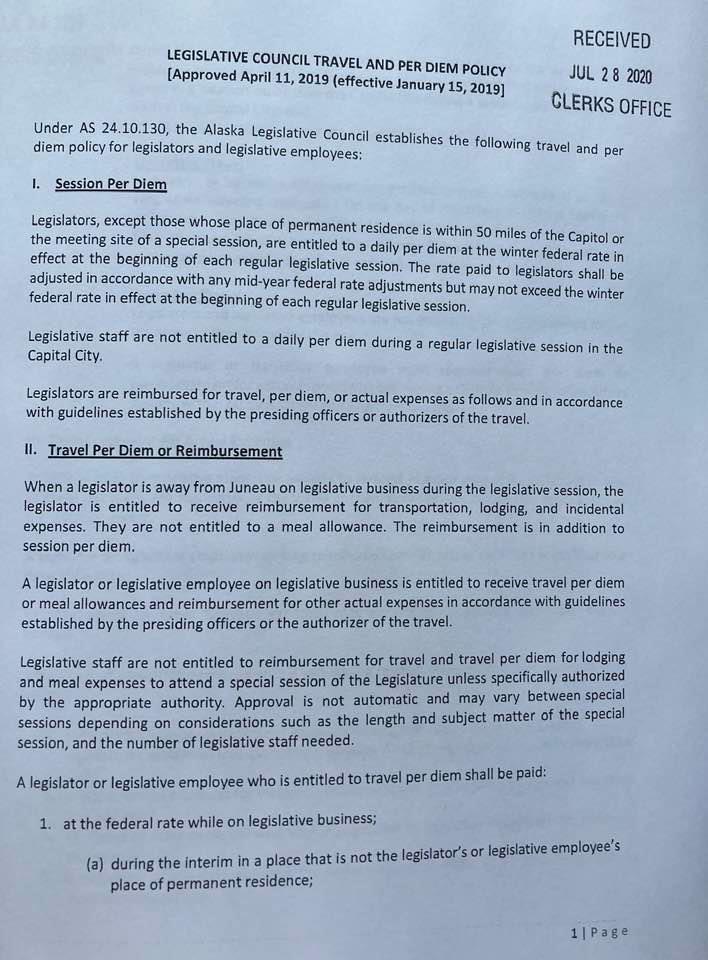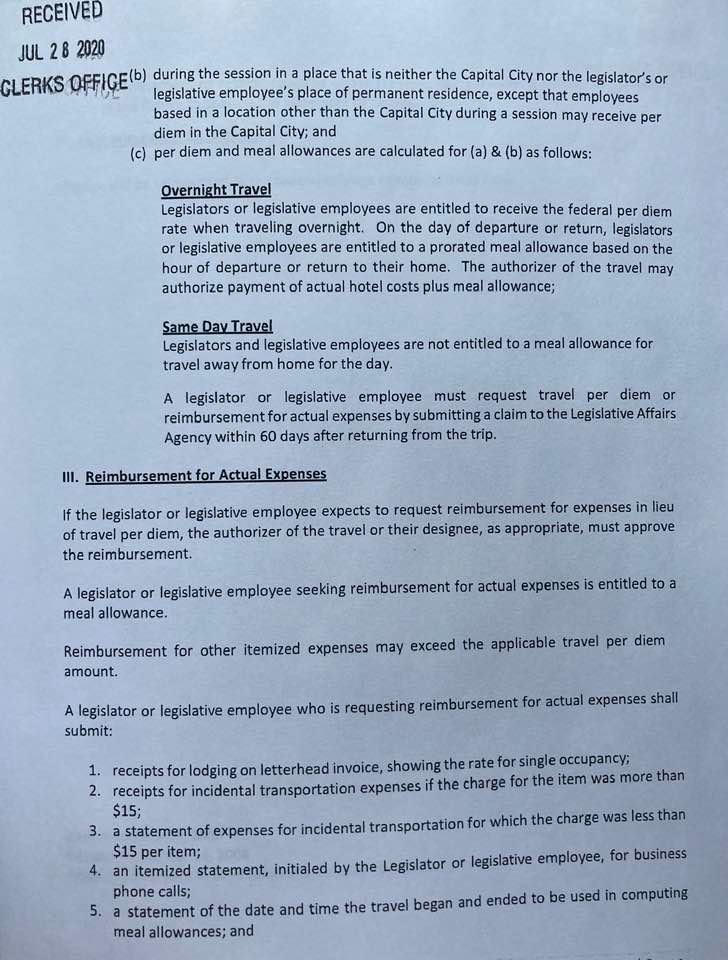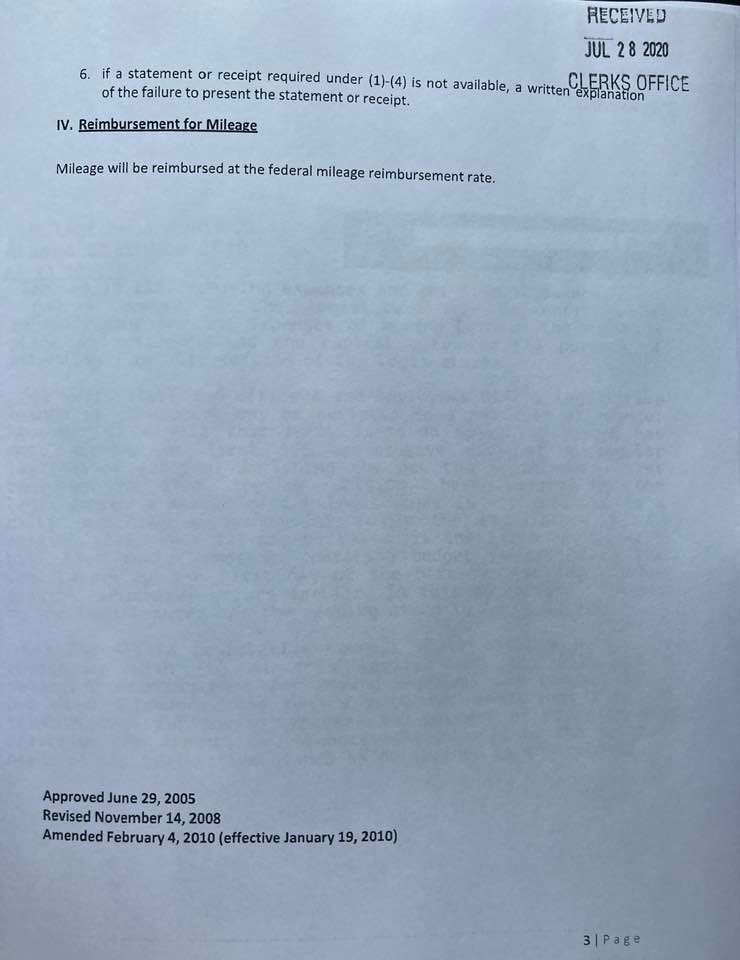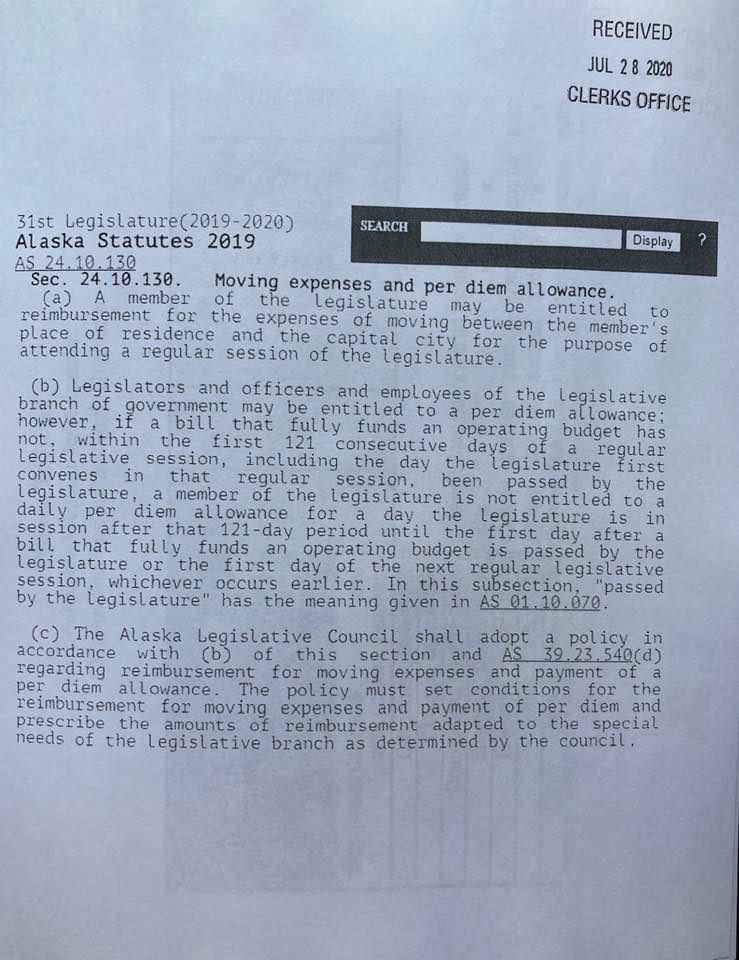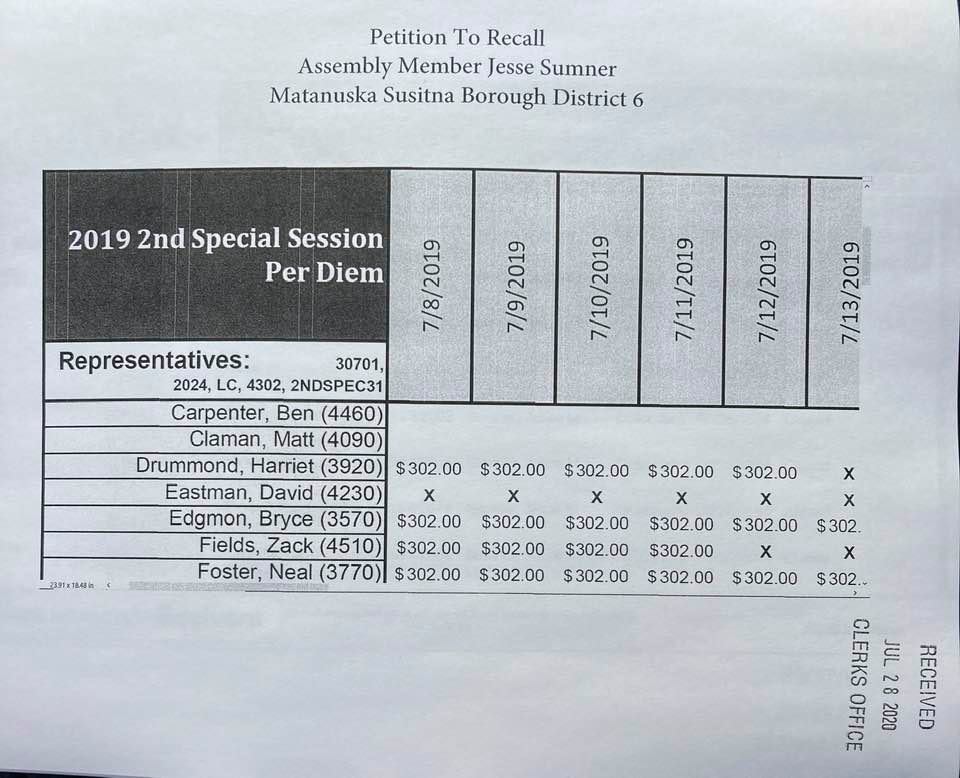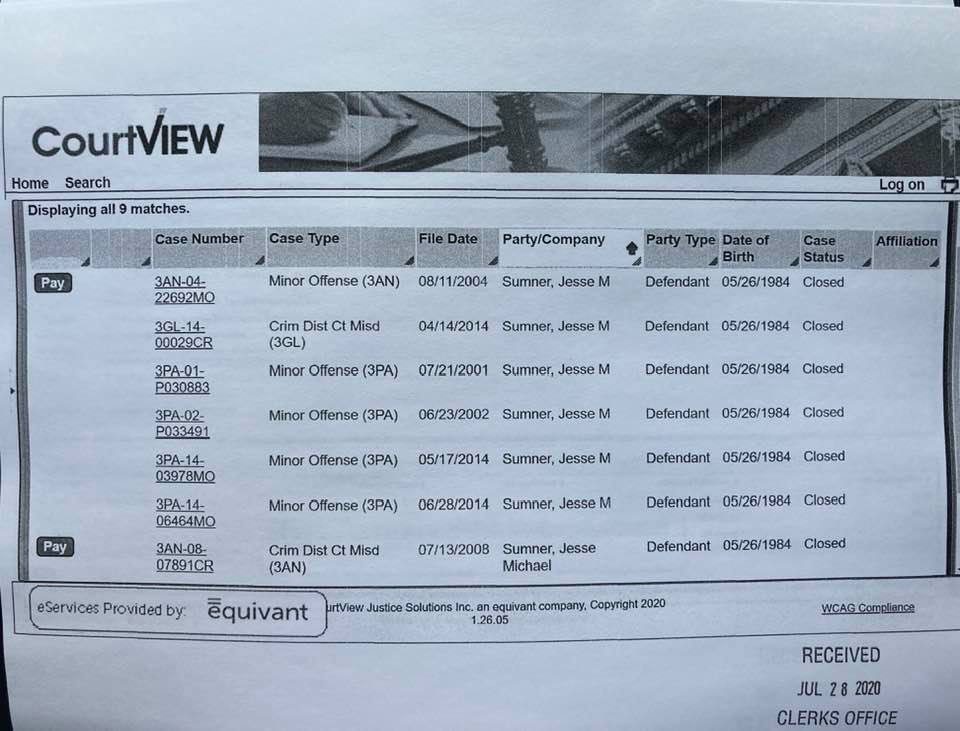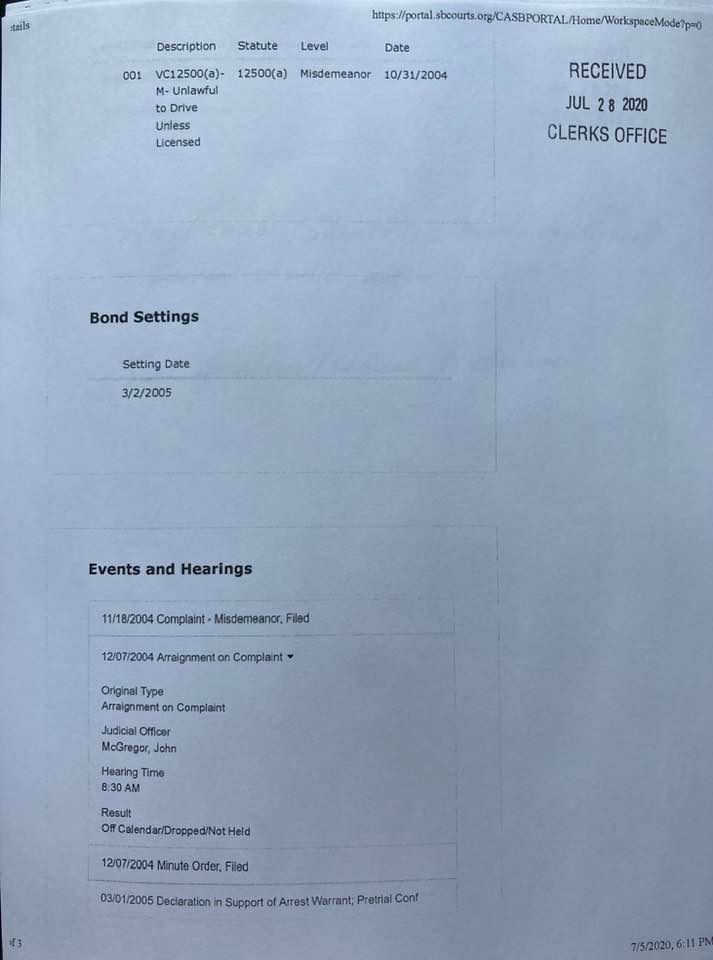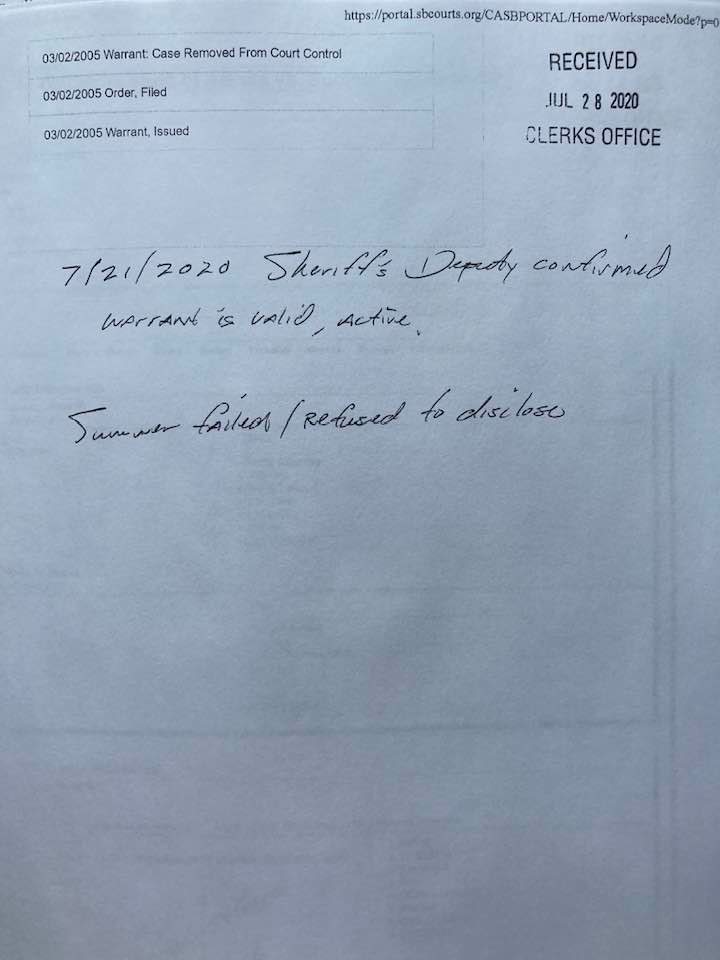 Photo taken July 29, 2020 from Jesse Sumner's Facebook Page:  
We need your Help…
Exposing the Corruption that is happening in Juneau and around our Great State of Alaska has turned into a fulltime job. We are working hard to report what MSM won't tell us, expose our Corrupt Legislators for who they really are and what they don't want you to know. But, we need your help to do it. By Chipping in a couple of bucks, we will be able to expand our reach and improve our content to you!
Help Us Grow and Chip in a few dollars today.
We are just getting started!
Politadick, Exposing the Corruption in Alaska with Facts, that Local Media won't dare show you!