"Currency, Carbon Capture & Carbon Credits"… What do they all have in common?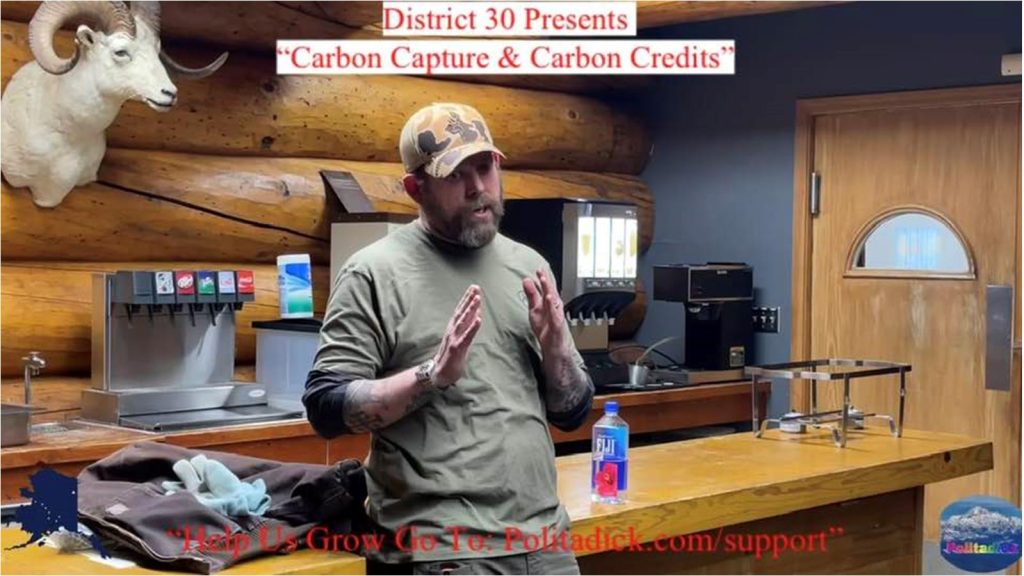 District 30 Presents:
"Currency, Carbon Capture & Carbon Credits"
Please share this with your neighbors District 30.
Guest Speaker:
"We Are The People of Alaska for Freedom"
Ken Griffin is here today to explain Currency, Carbon Tax Credits & Carbon Capture Bills going through Juneau right now.
This is important information as it concerns HB 49 & HB 50 with companion bills, SB 48 & SB 49 currently in debate in the Alaska Legislature. The resources it will lock up for the next 100 years & the Green New Deal ESG.
"YouTube" 
Help Us Combat the Ministry of  Misinformation, Defeat the Far Left MSM & Government Narratives they keep spinning to us all by "Supporting What Matters!"
We work hard to expose what MSM & Our Government doesn't want us to know. Exposing the Corruption that is happening in Juneau and around our Great State of Alaska has turned into a fulltime job. We are working hard to report what MSM won't tell us, expose our Corrupt Legislators for who they really are and what they don't want you to know. But, we need your help to do it. By Chipping in a couple of bucks, we will be able to expand our reach and improve our content to you! Help Us Grow and Chip in a few dollars today. 
We are just getting started! 
Politadick, Exposing the Corruption in Alaska with Facts, that Local Media won't dare show you!