Alaska Steps Into the 21st Century With Virtual Classrooms….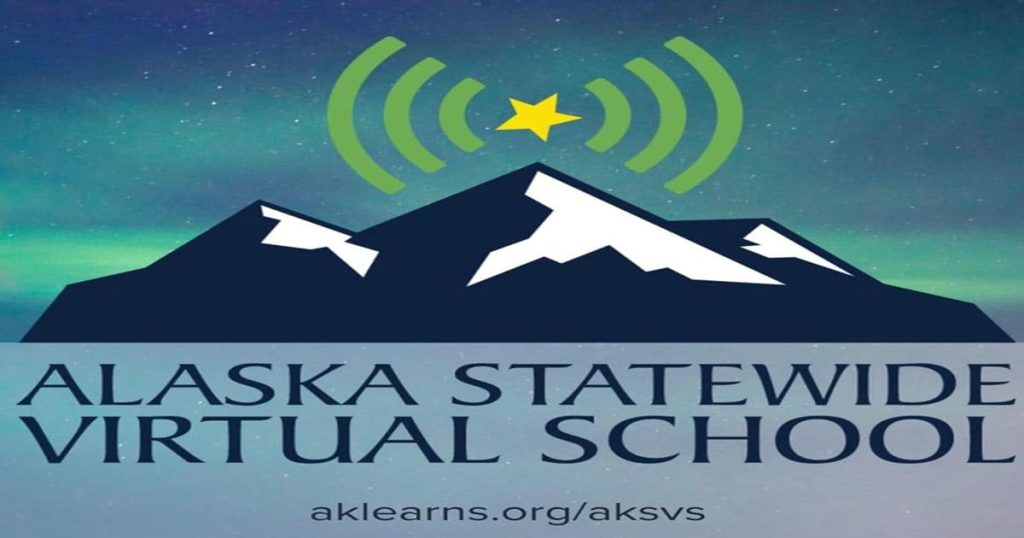 Can you believe it?  Alaska School system stepped into the 21st century.
Thanks to the Coronavirus/Covid-19 it does appear to have a silver lining for all Alaskans to acknowledge.
80% of Alaska's schools can be shut down and nearly all classes can be taught virtually online.
We could save our State upwards to $700 Million a year by embracing the fact that teaching can be done from our own homes. Funding for Early Learning and K-12 can be drastically cut by making this move.
Alaska has nothing to lose by doing this. We are already the worst in the nation for providing a quality education and are Number one for Spending.
Time for Alaskans to Stand up and demand the change to become permanent! By making this move into virtual classroom we could become number One in the Nation for a Quality Education and dead last for how much it cost to operate.
From
Governor Mike Dunleavy
:
I'd like to highlight some of the incredible work happening within your state government in response to the COVID-19 outbreak. This week, Commissioner Dr. Michael Johnson of the
Alaska Department of Education and Early Development
announced the launch of the Alaska Statewide Virtual School which offers a full slate of online courses for K-12 students.
As a former educator I understand the crucial role our public schools and education system play in society. COVID-19 has disrupted the lives of students and families across our great state, but it has not changed Alaska's commitment to student learning and success.
A sincere thanks to Commissioner Johnson and his team for establishing the program to ensure our students don't fall behind.
For more information visit: www.aklearns.org/aksvs
From all impressions that I'm getting from Alaska's School Districts. They are doing everything they can to make this fail, finding every excuse in the book to justify keeping the brick and mortar schools.
I have family and friends in the Matsu and ASD school systems. Most of their children were failing in all of their classes before this virus hit. Now they are getting A's in all of their courses and they are nearly done with everything provided to them for the year. Seems to me it is working better than expected for many in Alaska.
So the question I have is:
"Why are Virtual Schools not being made permanent?"
Here is another prime example why Alaska Schools need to go to Virtual Classroom. One school in Alaska on only has Six Students in it that is costing $139,000 per Kid. That is Two years worth of College per kid if we sent them to Harvard.
Do you see The Problem Yet?
Link to information of this Ivy League School in Alaska:
Facts Matter…. Until they can explain why this can't work. I will keep sharing it.
The excuses they give why it won't work are…. Students are not showing up for Zoom Classes, Internet isn't available in many areas, parents lost the Daycare that sending them to School gives them for free, Teachers miss their students.
Number One Reason they don't want to go to Virtual Classrooms.
Teachers will be the only "Real Essential Component" that the K-12 Budget would have to pay for. Those in charge of things, would no longer be relevant.
503 School Districts in Alaska could be rolled into one over night and Hundreds of Millions would be cut from the budget in a blink of an eye.
Nothing to Lose and Everything to Gain!
We are already worst in the Nation for getting an Education and Number One for Spending. Don't you all think it is time to change that?
As if we really needed another reason for move our education out of the Brick and Mortar Schools. Fairbanks is pushing a very radical shift to what they are going to be teaching our students in School.
Let's just make it a little bit more clear about how far Left Our School Districts are becoming.  Now they are doing mandatory Diversity Training in Fairbanks.
Anchorage knows they have to make changes. So how did they address the Budget issues they are having? Did they consolidate the empty Schools? Maybe they decided to use Chromebooks? Hmmmm…. Maybe they consolidated all of the School Districts there into one?
Nope….. They didn't try to do a thing to change the worst in the Nation for getting an Education in the USA.
They just raised the Property Taxes on everyone living there to pay for it.
June 17, 2020 the Matsu School Board had a meeting to discuss what the future of our next school year may end up looking like. They presented three plans to address the Covid-19 Virus.
Two of the three plans require them to be using Virtual Classrooms. People need to wakeup and realize that we are living in the 21st Century. We have a chance to finally make changes that will make a difference in how Alaskans are getting educated. I have said this time and time again…. We are Dead Last for getting an Education and Number One for how much it costs to do it. Here is our chance to finally change that. Lets be completely honest here. We have nothing to lose and everything to gain by making it happen.
ASD gives out the numbers for those who passed and failed this year. Very grim picture they painted until you actually look at the number of Seniors that Graduated or the fact that those that actually participated improved. Facts Matter…. They just don't want you to know the truth.
We need your Help…
Exposing the Corruption that is happening in Juneau and around our Great State of Alaska has turned into a fulltime job. We are working hard to report what MSM won't tell us, expose our Corrupt Legislators for who they really are and what they don't want you to know. But, we need your help to do it. By Chipping in a couple of bucks, we will be able to expand our reach and improve our content to you! Help Us Grow and Chip in a few dollars today.
We are just getting started!
Politadick, Exposing the Corruption in Alaska with Facts, that Local Media won't dare show you!