Staged Walkout by the Alaska Democrats in the Senate!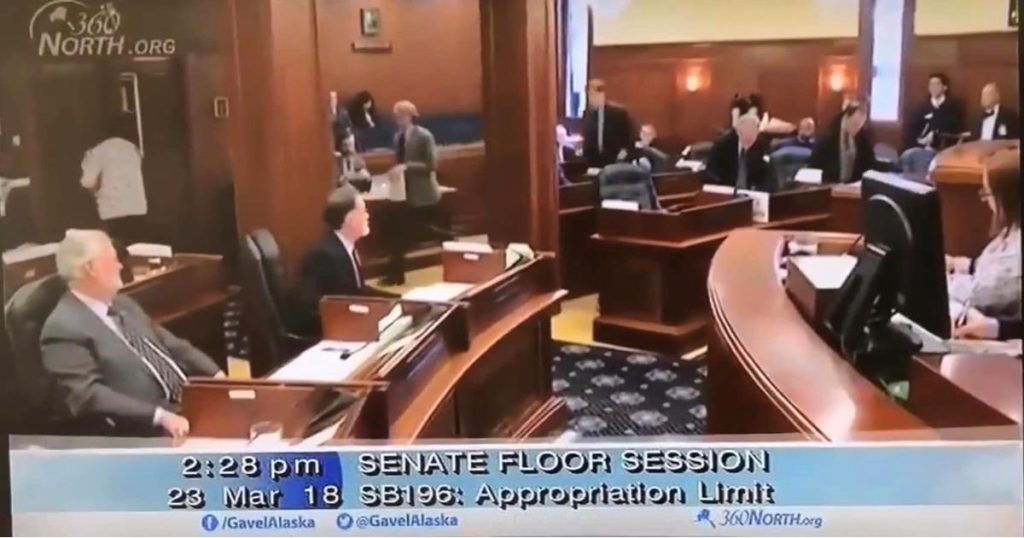 "Democrats in Alaska" 
Did you catch the Staged Walkout by the Democrats in the Senate yesterday?
Here is your chance to watch the children in the room throw a temper tantrum and refuse to come back and vote on SB 196.
You can see by the time stamp when they walked out and after substantial bit of time went by the vote happening.
Those in "Yellow" walked out not caring to be on the record for their vote. Big bunch of whinny…..
Help Us Combat the Ministry of  Misinformation, Defeat the Far Left MSM & Government Narratives they keep spinning to us all by "Supporting What Matters!"
We work hard to expose what MSM & Our Government doesn't want us to know. Exposing the Corruption that is happening in Juneau and around our Great State of Alaska has turned into a fulltime job. We are working hard to report what MSM won't tell us, expose our Corrupt Legislators for who they really are and what they don't want you to know. But, we need your help to do it. By Chipping in a couple of bucks, we will be able to expand our reach and improve our content to you! Help Us Grow and Chip in a few dollars today. 
We are just getting started! 
Politadick, Exposing the Corruption in Alaska with Facts, that Local Media won't dare show you!