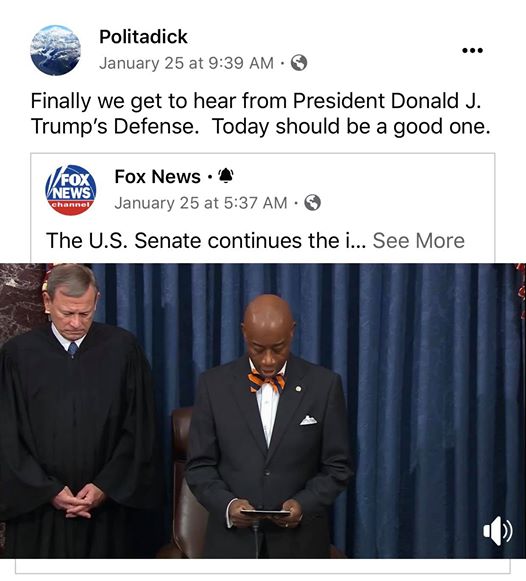 Finally we get to hear from President Donald J. Trump's Defense. Today should be a good one.
Late delay repost for the opening Defense.
It Appears that the one posted earlier today sound didn't match what was happening.
Must say I'm looking forward to listening to this right now.
Time to hear some "Facts" and no longer listen to a broken record repeating the same hearsay, opinions, theories and Democrats desperate to win in 2020.
https://www.facebook.com/watchparty/800745246998944/